Cruising Mainsails
Durability, Ease of Handling & Value!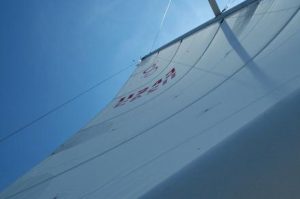 Developing a cruising sail that works well, is easy to use and will last is not an easy process. At VSP, we custom build every sail to match the specific needs of our customers. It is a pleasure for us to work with you to create the perfect sail for your boat. Whether you need a sail you can trust for your ocean voyage, or an economical, value oriented, weekend cruising sail, we will build the best sail we know how. Let the experienced sailmakers at VSP work with you to create a sail that will provide  the best combination of handling, durability and value.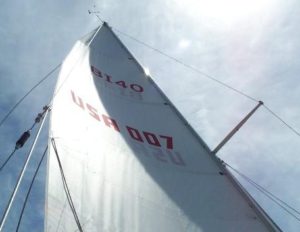 Cruising Mainsail Features:  Top quality material used throughout, Choose a Crosscut Dacron design or a Radial design using a polyester, Spectra or Pentex cruising laminate, Full or Partial Battens, 1 to 3 rows of reefs points, oversized radial corner reinforcements, stainless steel hardware, webbed on luff and foot slides, insignia, sail number, heavy cloth bag.
How to reach us

Via mail:
Vermont Sailing Partners
150 West Canal Street
Winooski, VT 05404
Via phone:
(802) 655-7245
(802) 655-SAIL
Via email:
info@vtsailing.com